Nationale Vereniging de Zonnebloem
The big advantage of Munckhof is that they know our audience and have a great way of interacting with them.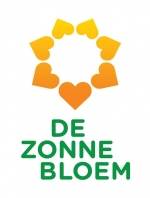 The Nationale Vereniging de Zonnebloem (National Foundation de Zonnebloem, or 'the Sunflower') is about people. For over 65 years, de Zonnebloem has been bringing people together, and has been there for them. De Zonnebloem gives its all to give people with disabilities an unforgettable day. As far as de Zonnebloem is concerned, a physical disability does not need to be a hindrance. They want everybody to live life to the full.
To achieve this, de Zonnebloem always thinks in terms of solutions, as do de Zonnebloem' s volunteers, their donors and their partners. They all do their bit to give people an unforgettable experience.
This is why de Zonnebloem continues doing what it does best: making contact, bringing joy, organizing activities and making holidays possible. They also come up with new solutions. De Zonnebloem created fashion for wheelchair users. They also introduced modified rental cars and, in collaboration with Het Loo Palace, ensured that the palace, its grounds and amenities were made more accessible for individuals with disabilities. It comes as no surprise that de Zonnebloem's motto states: 'The possibilities are endless.'
Collaboration with Munckhof
Inez van Bezouw, Head of Holidays & Events at Nationale Vereniging de Zonnebloem, explains: 'The collaboration with Munckhof dates back to 2012. This is when we started with the transportation of 34,000 guests and volunteers of de Zonnebloem to the Floriade horticultural and flower show in Venlo. It was an immense and incredibly successful project. We were very happy with the way Munckhof gave substance to the event and we subsequently expanded our collaboration.'
The possibility for partnership
'Our experiences with Munckhof have been incredibly positive. This is partly the result of Munckhof really applying itself as a partner and thinking in terms of what our guests need. They collaborate perfectly with our organization and the way in which we try to organize our outings and trips as cost-efficiently as possible. For a charity organization like de Zonnebloem, this is of vital importance.'