Official travel
Munckhof facilitates education-related travel and supports students and teachers when travelling abroad for school.
We do so by arranging airline tickets for students travelling abroad for an internship abroad or for teachers who plan to visit internship locations. Our online systems give you instant insight into the current location of your students and teachers.
All-in conference transport
Munckhof can arrange the total transport for your next conference or meeting. We can book train tickets and airline tickets, as well as a room in the hotel specified by the conference organizers or another hotel in the area. We take care of everything for your travellers, so they can focus on the meeting or conference and not on how to get there.
Detailed insight through reports
An important component when arranging individual trips is maintaining a good overview. How can the school board keep track of all individual trips? Munckhof offers a transparent solution. Using innovative booking tools, we can check and report on all trips, despite them being booked separately. This gives you more control over the trip and the booking process. Munckhof has developed similar, fully customized portals for several educational institutions.
Smooth airport transfers
At Munckhof, taking care of travellers extends beyond simply booking flights and hotel rooms. On request, our taxi and coach service can transport passengers from their front door to the airport check-in counter. This prevents unnecessary stress en route and parking problems on arrival and gives students and teachers the chance to relax and start their journey on time.
A global network just for you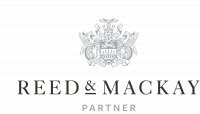 Munckhof is member of the global travel management network Reed & Mackay. The network consists of leading corporate travel agencies in more than forty countries worldwide who work closely to support and facilitate organisations in their international corporate and group travel needs. As a valued client, we would be happy to share the benefits of our global network with you.