Marine and offshore travel
Munckhof is your partner in marine travel.
With years of experience in this specialized field and the offshore rates we offer, we can also find an appropriate mobility solution for marines. Our partnership in the field of corporate travel extends beyond simply booking a ticket. We studied maritime work processes extensively and tailored our services and methods accordingly.
Our offices in Delfzijl and Schiedam are situated on the harbour, which means our teams are literally and figuratively nearby. We understand better than anyone how dynamic shipping traffic is and how important flexibility and creativity are in the industry. We anticipate this in our services by offering 24/7 availability, special marine rates and flexible travel conditions negotiated with airlines. This includes free flight changes and cancellations and extra baggage allowances.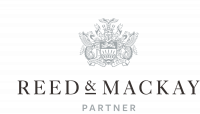 Munckhof is member of the global travel management network Reed & Mackay. The network consists of leading corporate travel agencies in more than forty countries worldwide who work closely to support and facilitate companies in their international corporate travel needs. As a valued client, we would be happy to share the benefits of our global network with you.
We would be happy to discuss the possibility of offering special marine rates with you. Feel free to contact us for an obligation-free consultation.