Dendron College
Our long-term partnership has taught us that we can always count on our requests being carried out to our satisfaction.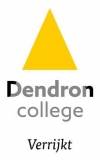 Dendron College is a large school community that was formed after a merger in 1995. This comprehensive school includes both variants of pre-university education (grammar school), higher general secondary education and pre-vocational secondary education. During the 2015/2015 academic year, the school had roughly 2,150 pupils. Approximately 220 employees contribute to maintaining an ideal climate for academic and personal development.
Excursions
Excursions form an important part of this development and offer an educational group experience that fits within the curriculum. The school tries to organize excursions for each year group. Making sure all of these excursions run smoothly requires perfect planning, which is why Dendron College has chosen Munckhof as its trusted travel organization for years.
Making and meeting agreements
'Group transport, and particularly school transport, requires detailed organization, care and agreements,' according to the college. 'We make clear agreements with Munckhof that everyone can stick to, from the pupils and teachers to the drivers and Munckhof itself. Pick-up and delivery times are extremely important to us because we always travel with large groups of children.'
Pleasant communication
'Our satisfaction with Munckhof is reflected in our years of collaboration. Communication before and after an excursion is extremely important to us and is always pleasant with Munckhof. After several years of collaboration, we know each other's wishes and needs. We also know that we can always count on our requests being carried out to our satisfaction,' according to Dendron College.