Traveller Safety and Security
Traveller safety and security has long been one of the key concerns of Travel Managers and buyers across the globe and following recent events has only stepped up in priority. The topic though is a complex one with each individual having their own preferences and opinions, making the task for travel managers all the more difficult.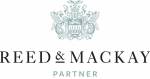 Travel risk, whilst never being an easy topic, certainly had more of a structure 10 years ago. Companies were able to assess the risks in each destination based upon factors such as infrastructure, local unrest and disease then advise of a risk level accordingly. Key cities of the developed world were a sure-fire bet of providing a safe setting for your business travellers. Sadly, this is no longer the case and as many travel managers are now concluding, nowhere can really be deemed safe anymore as the risks that we currently face in the world are so unpredictable and destinations so volatile. You can't place a travel ban on the whole world though, so what can you do? One primary objective should be to conduct a detailed review of your organisations travel risk policy, if no such policy is in place the development of one has the be the first priority.
If you don't have a dedicated agency contracted already, now is the time to engage in conversation with a safety and security specialist such as International SOS to see how they can further support you. Your local TMC should be able to assist you in starting these conversations. Even with a risk structure in place you may find that you start facing pushback from travellers on certain destinations due to their personal feelings of safety. Consider that these expressing their discomfort will often only be the tip of the iceberg - a staggering 31% of respondents to a recent ACTE survey said they wouldn't express concerns about travelling for risk it would impact on their career! Sceptical or not, it is important that every person undergoes the same pre-travel briefing. Running over the current risks, what processes you have put in place to try and minimise these risks, but also what the procedure would be for them should something happen whilst they are away on business.
Given the nature of recent lone wolf and co-ordinated attacks, travel managers want to know exactly where there travellers are at any given time to establish immediately whether they could be caught up in the events. Whilst traditional tracking techniques, fed by itineraries, let you know which city and hotel individuals are staying at it doesn't let you know whether they are at a specific restaurant at a specific time. With the increase of companies adopting a Bring Your Own Device scheme (BYOD) the comfort levels around GPS Tracking are being stretched. With the spate of recent attacks however it would appear that traveller opinion is changing, with a recent survey by ACTE finding that a third of travellers said they were less sensitive about privacy as the terror threat increases. Initial scepticism around miss-use of the GPS has now been overwritten by the desire to have somebody locate them immediately should something happen.
No matter what your risk policy, having the ability to utilise on-the-ground contacts will always be a benefit. With our Network covering over 40 countries across 5 continents you are never far away from a Reed & Mackay contact that will utilise their local knowledge and contacts for your travellers.
How does all of this work in practice though? One Reed & Mackay Partner explains how their in house emergency team process the information that they receive to ensure all travellers are kept aware and safe in any given situation:
Our emergency travel team sit within our head-office and support all other office locations. All information that we receive is categorised by level; the first (Disruption Category) contains items such as weather condition, negative travel advice and airline strike action etc. The second (Emergency Category) is reserved for attacks and transportation accidents such as airline crashes. The categorisation of incidents is important as not only does it mean we can manage our workflow effectively to ensure all relevant travellers are aware of the situation, but it also allows us to highlight who to contact within each organisation.
Events in the disruption category allow us to take a more pro-active approach to minimise traveller impact. Initially we create listings of all booked travellers then contact those affected, or their travel bookers, to advise them of the potential impacts and resolve their bookings as required. This could include re-booking their flight to an alternative date to get them out of the destination before the bad-weather hits or before strike action commences.
In categorised emergencies, as was the case of the Brussels attacks in March 2016, we handle all operations and customer communication within the Emergency Team at head office. Due to the differing levels of information available in these types of emergency our communication stream is different, where the Board or Human Resources department at clients are contacted. The main order of business is to establish which travellers are affected - we have a specific report to identify this - then check the impact level on each of these and how we can assist them given their individual situations.
With the Brussels attacks in 2016 we had approximately 125 travellers affected by the events. Several travellers were on location on the day with many more scheduled to fly in during the days following. For those that were in location the priority was to establish that they were safe and in a secure location, inform them of all of the information present and identify how we could remove them when it was safe to do so. For those that were scheduled to arrive it was a matter of finding alternative forms of transportation if it was vital they still travelled or re-arranging their trip for a later date.
Dealing with an emergency is never the same due to the complexities and uniqueness of each situation. Our unique set-up and processes at Reed & Mackay allow us to assure all of our clients that when they need it we will be there to pro-actively avoid or resolve any situation they may find themselves in! We are glad that our clients see the value in what we do; 'A big thank you to the team for your hard work over the past couple of days - You managed to take a lot of stress out of a difficult and sensitive situation.'
Leave us your comment!